It's dropping season. It took longer than i expected but Chief Keef has finally been dropped by interscope.
A source tells Allhiphop "Interscope began to "subtly disassociate" itself from the 19-year-old rapper after he had a series of legal cases sprout up in 2013 and 2014, ranging from lawsuits to drug offenses. He also went into rehab for an addiction to lean, an illegal drink that mixes promethazine and codeine. A March 2014 shoot out in Chicago, which authorities linked Keef to, allegedly further damaged the relationship with Interscope.

"Keef and his people tried to keep the label accountable (once Keef moved to Los Angeles) but Interscope didn't seem interested in dropping a new album. Keef's team tried to have formal meetings but nothing moved,"
Chief Keef confirmed Allhiphop's source by tweeting a picture conversation were he says he's been dropped.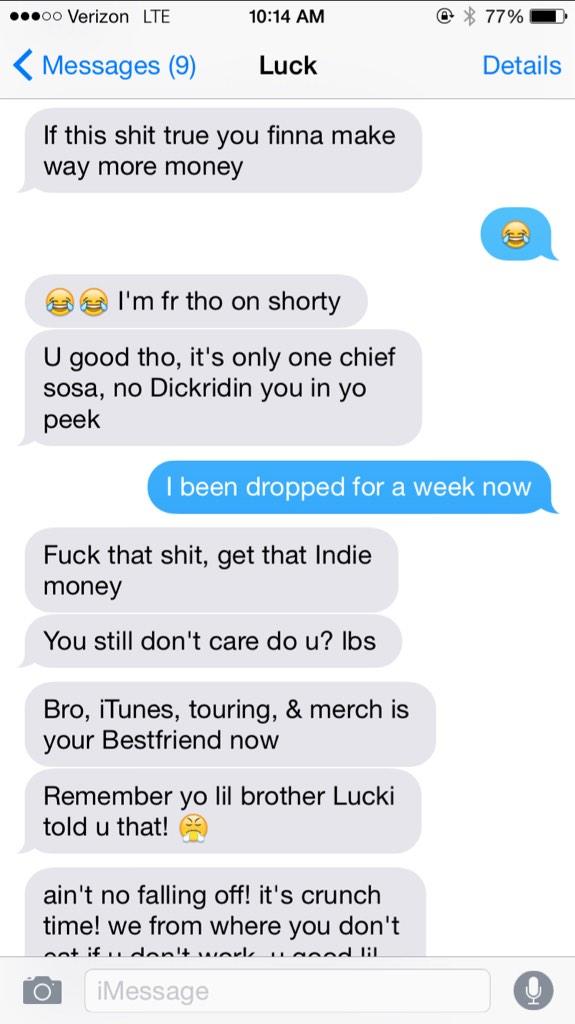 Chief is now the second artist to be dropped by his label after Def Jam dropped Trinidad James some months back.